Instruction Booklets for Dressmaking & Serging
Dressmaking Instruction Booklets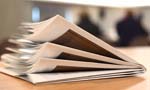 Belts & Accessories
Scarves - Dickey – Ties
Belts Including:
Tassel-tie Belt, Serger Belt, Bow-Tie Belt,Circle Belt
Pallazzl Pants Half-Belt & Liz Clayburn Belt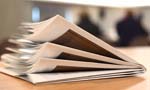 Breaking the Rules of Sewing
THIS IS A SKILLS PACKET - NO PATTERNS INCLUDED
Perfect Collar Framed Pocket Notch Collar Fly Front Exposed Teeth (Sport) Zipper Zipper in a Pleated Skirt Sleeve Ease Facings Basic Zipper Unique Shirt #2033 T-Placket & Wrap Cuff Lumpless Collar Joint Interchangable Pattern Parts Donna Karan Shoulders Zipper Hidden in a Pocket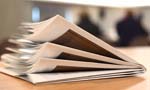 Copies of Readymades
This packet teaches you how to use graphs.
*It includes instructions for how to:
*Use Textured Weft for successful edge finishes
*Two-Layer Chenille to make softer more comfy & "cool" fabric
*Use Transparent Elastic to stabilize seams not on grain & longer than 11″
*Create "New Scoop" neckline & finish that replaces facings with trim
*Adding a ruffle to a skirt hem
*An easy surface embellishment, pattern for Raised Applique & Cord Work
*Match stripes, plaids and border prints
*No-Side-Seam Carol Little Pajama Pant Pattern, Belt-Insert "Hide Your Tummy" elastic waistline
*Make diagonal bound buttonhole pockets
*Convert favorite pattern to a built-on elastic waist finish w a narrow front zipper closing & slashed pockets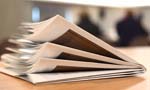 Custom Cut Jacket
One Pattern Piece Three Styles - Serger Open Front Jacket – Mandarin Zip Front Jacket - Pleated Rectangle Open Front Jacket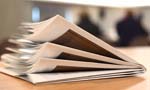 Custom Patterns
This packet contains pattern graphs and construction notes for:
*Crisscross T-Top, Sweat Jacket and Custom Pants
*Make six different open-front jackets from one pattern like Core Wardrobe 8003UO
Learn these techniques: *Pleats & Tabs, Neckline Rectangle, Cuffs, Serger Pockets, Diamond Inserts, Double Piping, Reverse Facings, French Seam for Single Layer Pleated Rectangle Neckline, Lining, Double Layer Pleated Rectangle Neckline, Beading & Color Blocking.
It teaches you how to use one pants pattern:
*Like Core Wardrobe 2002UO and change the leg width and leg length, to crop a Leg and add a Hemband with a slit, gather leg with ties,slit and to add a cuff.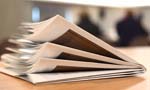 Fit & Embroideries
THIS IS A SKILLS PACKET - NO PATTERNS INCLUDED
*Darts, Spot Fitting, Shortcuts to Fit, Neck width Fitting Adjustment
*Fitting Pants including how to change back crotch curve, All About Ease & Your Personal Ease Chart
*Embroidered Bias Skirt, Kabuki Jacket, Removable Cuffs, Oriental Dress,Top with Sleeves, Snowman Family Jacket & Skirt
*Pattern Drafting-Necklines, adding a Collar, Cuffs, Sleeves, Closures, Hems, Yokes, Pleats & Gathers, Color Blocking, Gathers & Pockets.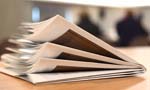 Skirts
"Eat Cookies" Adjustable-Waistband Technique (For a Fitted Skirt With a Zipper)
*Two-Gore Bias Flare Skirt
*Skirt With an Elastic Waistband
*Broomstick Skirt
*10 Gore Skirt embellished with your favorite technique plus vertical ruffle inserts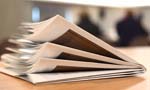 Shoulder Pads
NOW INCLUDES:
TRADITIONAL SHOULDER PAD, PLUS GENERIC PAD for RAGLYN, DROPPED, KIMONO, CAPPED, & DOLMAN SHOULDER PAD For BLOUSES & JACKETS.
You control the shape and thickness!
Serging Instruction Booklets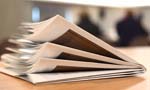 Decorative Threads
This packet includes:
* How to use patterns on graph!
*Twisted-Bow Sweater, Two or Three Thread Hemming
*Dec-Threads Troubleshooting, Serger Back Stitch
*Serger Recipies for ten Different Threads, Serger Pocket
*Polar Fleece Jacket, Serger Flatlock Formula
*Evening Bag & Cover Stitch Neckline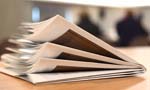 Lingerie
Includes How to Use
Patterns on Graph, Nighty, Jacket, Half Slip, Panties, Camisole, Mail Order Resource.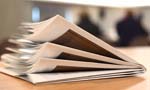 Solving the Mystery of Tension
Plus Differential Feed, Sewing Lycra & Serger Jacket with cell phone pocket.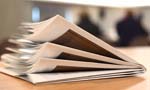 Troubleshooting & Gifts
How to Use patterns on Graph
*Serger Burrst
*T-Tops
*Reversible T -Top
*Troubleshooting Info
*Serger Width
*How to Buy or Update Your Serger
*Serger Cover
*Placemats
*Serger Pouch