Instruction Booklets for Dressmaking & Serging
Dressmaking Instruction Booklets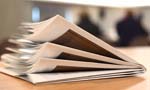 Belts & Accessories $3.50
Great Gift Ideas! Scarves -  Dickey – Ties -
Belts Including the Tassel-tie Belt
Serger Belt   Bow-Tie Belt   Circle Belt
Pallazzl Pants Half-Belt   Liz Clayburn Belt
Breaking the Rules of sewing $6.00
THIS IS A SKILLS PACKET       NO PATTERNS INCLUDED
Perfect Collar    Framed Pocket         Notch Collar       Fly Front
Exposed Teeth (Sport) Zipper    Zipper in a Pleated Skirt    Sleeve Ease      Facings     Basic Zipper   Unique Shirt #2033   T-Placket & Wrap Cuff   Lumpless Collar Joint    Interchangable Pattern   Parts Donna Karan Shoulders     Zipper Hidden in a Pocket

Copies of Readymades $6.00
This packet teaches you how to use graphs. It includes instructions for how to use Textured Weft for successful edge finishes, Two-Layer Chenille to make softer more comfy and "cool" fabric, how to use Transparent Elastic to stabilize seams not on grain and longer than 11″, how to create "The New Scoop" neckline and finish that replaces facings with trim ,adding a ruffle to a skirt hem, an easy surface embellishment and pattern for Raised Applique and Cord Work, how to match stripes, plaids and border prints, a No-Side-Seam Carol Little Pajama Pant Pattern with a Belt-Insert "Hide Your Tummy" elastic waistline and diagonal bound buttonhole pockets,  how to convert your favorite pattern to a built-on elastic waist finish with a narrow front zipper closing and slashed pockets.
Custom Cut Jacket $6.00
One Pattern Piece Three Styles
Serger Open Front Jacket – Mandarin Zip Front Jacket
Pleated Rectangle Open Front Jacket
Custom Patterns $6.00
This packet contains pattern graphs and construction notes for the Crisscross T-Top, Sweat Jacket and Custom Pants. It teaches you how to make six different open-front jackets from one pattern like Core Wardrobe 8003UO. Learn these techniques: Pleats & Tabs   Neckline Rectangle   Cuffs    Serger Pockets   Diamond Inserts   Double Piping  Reverse Facings   French Seam for Single Layer Pleated Rectangle Neckline   Lining   Double Layer Pleated Rectangle Neckline   Beading  Color Blocking. It teaches you how to use one pants pattern like Core Wardrobe 2002UO and change the leg width and leg length   Crop a Leg and add a Hemband with a slit  Gather Leg with Ties and Slit   Add a Cuff.
Fit & Embroideries $3.50
THIS IS A SKILLS PACKET       NO PATTERNS INCLUDED
Darts, Spot Fitting, Shortcuts to Fit, Neckwidth Fitting Adjustment,
Fitting Pants including how to change back crotch curve, All About Ease and Your Personal Ease Chart, Embroidered Bias Skirt, Embroidered Kabuki Jacket, Embroidered Removable Cuffs,  Embroidered Oriental Dress,  Top with Embroidered Sleeves, Embroidered Snowman Family Jacket and Skirt, Pattern Drafting-Necklines, adding a Collar, Cuffs, Sleeves, Closures, Hems, Yokes, Pleats and Gathers, Color Blocking, Gathers and Pockets

Skirts $2.50
"Eat Cookies" Adjustable-Waistband Technique
(For a Fitted Skirt With a Zipper)
Two-Gore Bias Flare Skirt
Skirt With an Elastic Waistband
Broomstick Skirt
10 Gore Skirt embellished with your favorite technique plus  vertical ruffle inserts

Shoulder Pads $2.50
NOW INCLUDES: TRADITIONAL SHOULDER PAD, PLUS GENERIC PAD for RAGLYN,  DROPPED, KIMONO, CAPPED, AND DOLMAN SHOULDER PAD For BLOUSES & JACKETS
You control the shape and thickness!
Serging Instruction Booklets
Decorative Threads $6.00
This packet includes: How to use patterns on graph!
Twisted-Bow Sweater  Two or Three Thread Hemming
Dec-Threads Troubleshooting  Serger Back Stitch
Serger Recipies for ten Different Threads  Serger Pocket
Polar Fleece Jacket  Serger Flatlock Formula
Evening Bag  Cover Stitch Neckline

Lingerie $3.50
Includes How to Use Patterns on Graph
Nighty   Jacket   Half Slip   Panties
Camisole   Mail Order Resource
Solving the Mystery of Tension $3.50
Plus Differential Feed, Sewing Lycra
& Serger Jacket with cell phone pocket
Troubleshooting & Gifts $3.50
How to Use patterns on Graph
Serger Burrst
T-Tops
Reversible T -Top
Troubleshooting Info
Serger Width
How to Buy or Update Your Serger
Serger Cover
Placemats
Serger Pouch