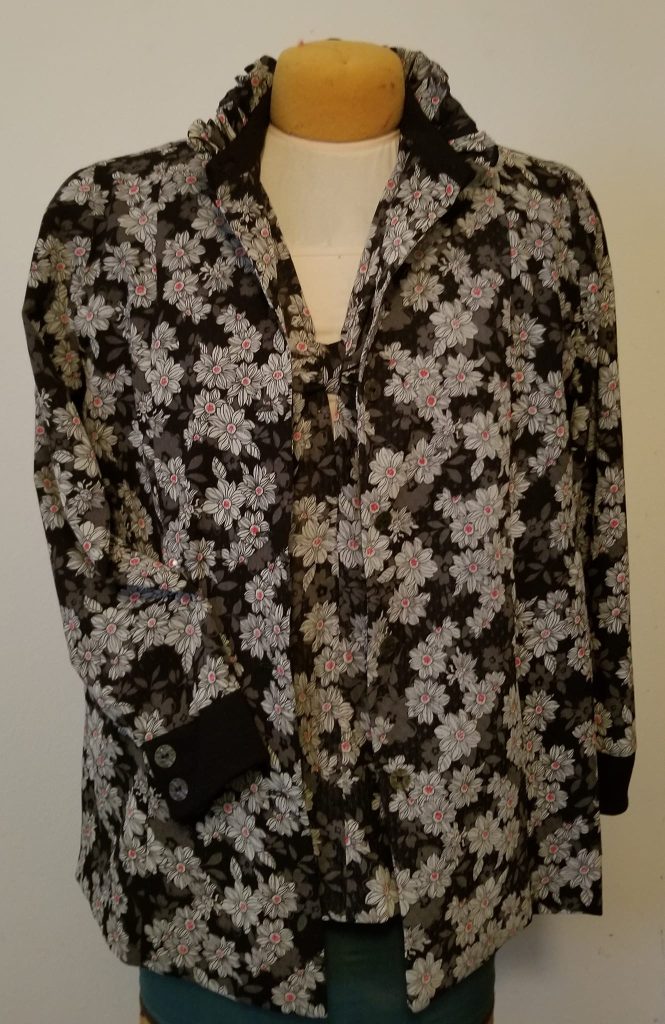 I just finished a new top! Super techniques to sew these tops will be included in this class at Atlanta.
Why Didn't I Think Of That Tops– Fri. Mar. 10th 9AM- 10AM.
And techniques on how to change your basic top pattern to make these figure flattering tops will be in this class, at Atlanta.
How To Get Flat Fabric On Round Bodies – FRI. Mar. 10th 1-2pm Use this link to read about and sign up.
To sign up for a class https://sewingexpo.com/Events/Atlanta-GA/Class-Descriptions.
If you sign up to model a garment you sewed in the Friday runway fashion show you get free entry into the show on Friday.
Hope to see you there!! Happy Sewing!!!