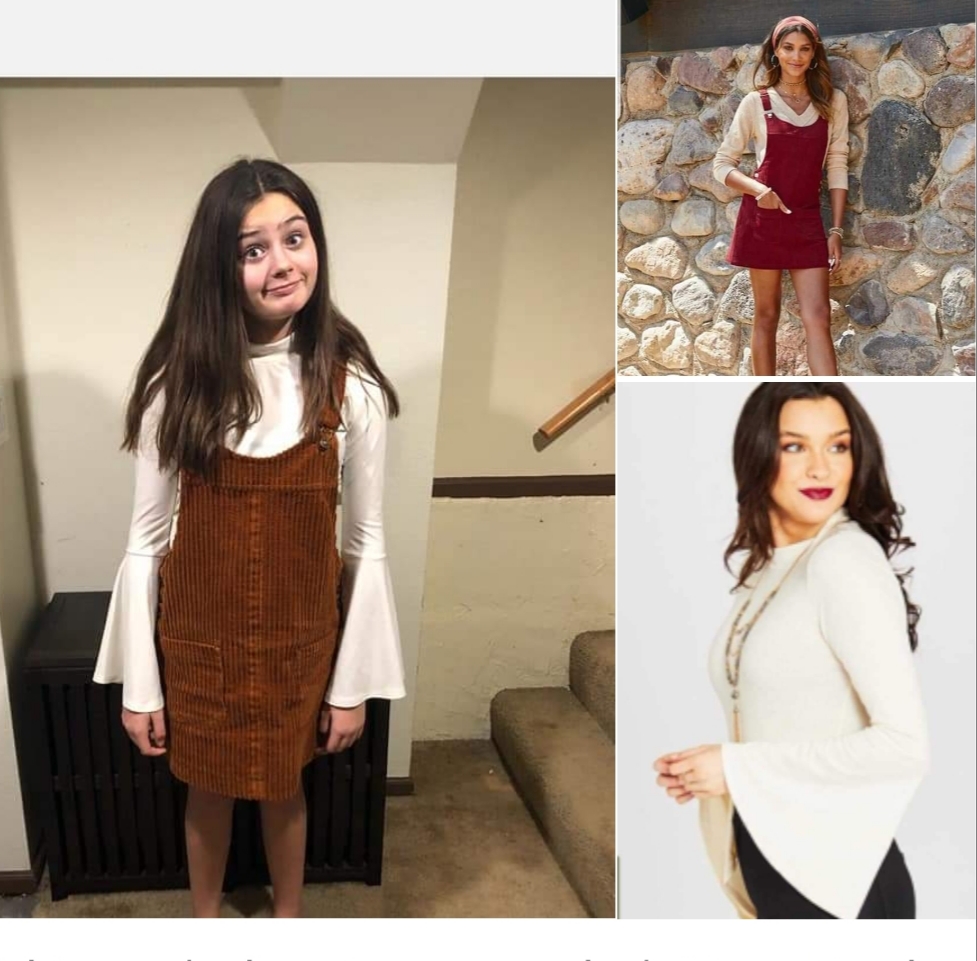 Kathy's granddaughter, Violet, wanted this outfit so bad but the price tag was over $100.00. So Grandma Kathy, copied it, made a pattern and sewed the garment.
You too, can learn how to use wax paper to lift patterns off of finished garments on this website, by ordering the "3 Ways To Learn CD How To Copy Clothes".
One of the down sides of dressmaking is to invest your time and money before you get to try the garment on. Taking patterns from finished garments eliminates this issue. It may be even easier than using a pattern once you learn Kathy's technique. You also join a hands- on class at one of the sewing shows where Kathy teaches this subject.